Vintage Sterling Silver Last Supper Jesus Christ GEM Christian Housewarming Icon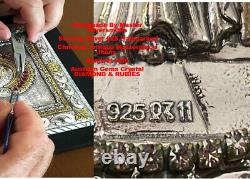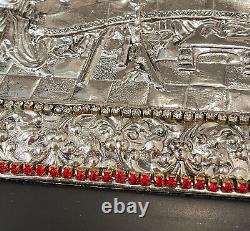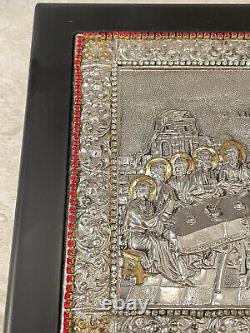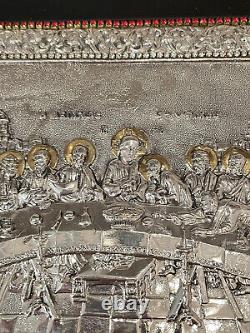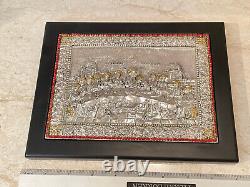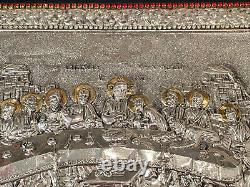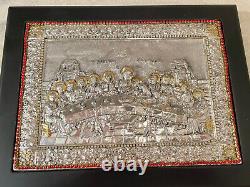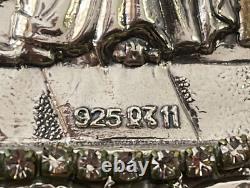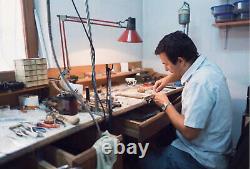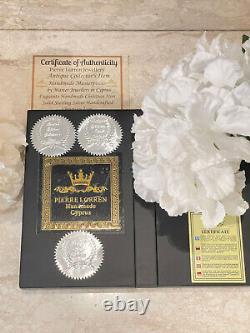 Solid Silver Last Supper Icon Orthodox Byzantine Icon Russian Greek Orthodox Icon Christ Jesus Christian Gift Baptism Confirmation Christening Religious 925 Sterling Silver 408 Gemstones HANDMADE 24k. Vintage Last Supper Solid Sterling Silver 925. Christian Icon Handset with 408 Gems Hallmarked 9"x7". Christian ICON SOLID Sterling SILVER 925. HANDMADE By Master Silver Smiths.
Hand Carved Handpainted with 24k GOLD HANDSET. 408 Austrian Crystal Gem DIAMONDS & RUBIES HANDSET. Christian Blessing gift for someone special in your life. Hand carved Hand painted by Master Silver Smiths. Byzantine Greek Russian Orthodox Religious Christianity 9"x7" (23cm x 17cm).
HANDMADE Solid Silver Christian Icon ANTIQUE VINTAGE Checked. Stamped and Approved by the Cyprus Government European Union Assay Office. Religious Home Decor Greek Russian Orthodox Sterling Silver Icon.
Handpainted Lord Jesus Christ Christening. Communion, Wedding, Baptism, Engagement, birthday, anniversary, Christmas, Easter, New home owners Christian gift. A religious icon is a symbolic gift and is meant as are a form of blessing and prayer. It is meant to make you aware that you are in the presence of God's love, His blessings, the love of Christ and His Saints and Angels. Christ dwells in us by His grace, and the Saints and Angels are already present with us, through their love and their prayers; the icon reminds us, and makes us aware of that presence.
Truly a Holy and symbolic Christian gift.