Vintage Old Pawn Sterling Silver Navajo Sunburst Design Cuff Bracelet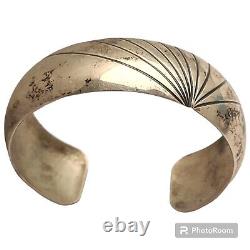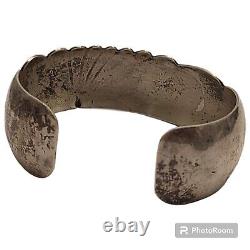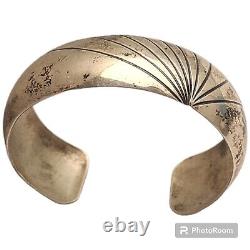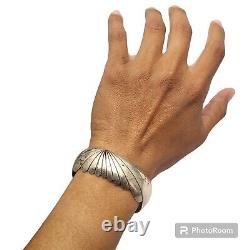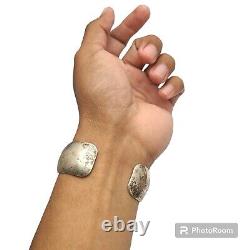 Up for sale is this superior vintage Navajo Native American jewelry silver bracelet. Interesting angled deep handcarved lines draw your attention to this unique silver cuff.
It has a convex surface that emphasizes the Sunburst design all the more! Native American tribes came up with their own versions of sun symbols in their jewelry items. For example, the Navajo tribe designs their sun with curved rays. This symbolizes the sun as the giver of life and energy. The width of the bracelet measures around 21mm The inside end to end measures around 5"?
Sturdy 26.8 grams no marks but tested as sterling silver great addition to your collection?