Vintage 925 Stack Sterling Silver Bangle Bracelet Lot of 7 Bracelets 85 Grams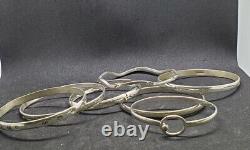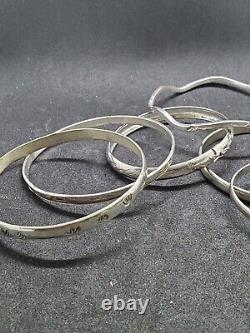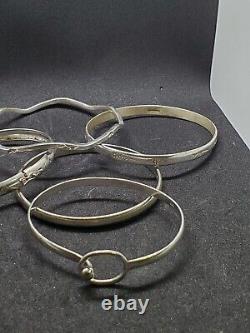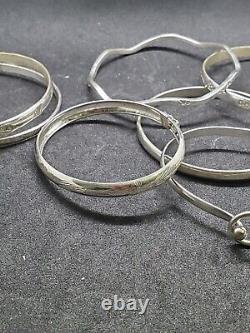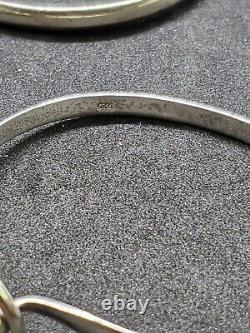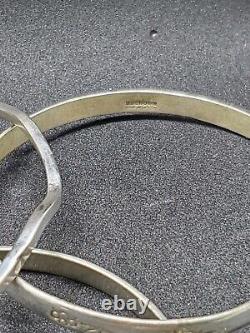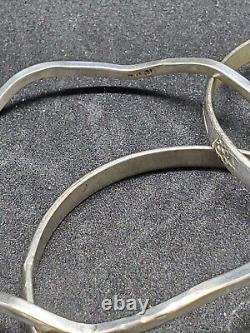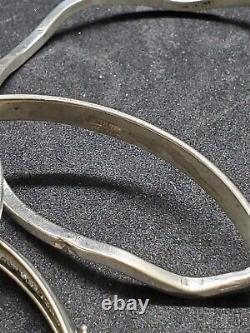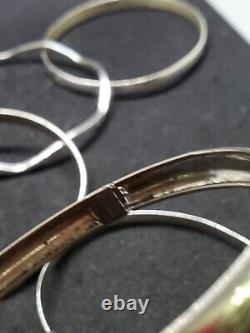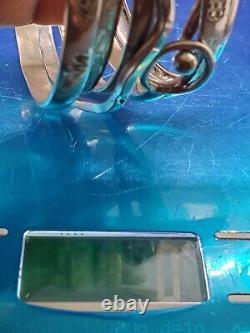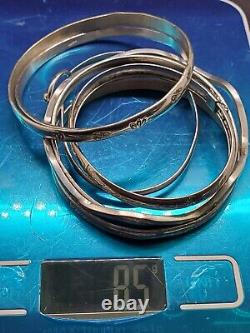 This bangle bracelet lot is a beautiful addition to any jewelry collection. Made of sterling silver with a total weight of 85 grams, these vintage bracelets are perfect for any occasion, including engagement, Christmas, graduation, wedding, and anniversary.
The asymmetrical shape and bar setting style add a unique touch, while the snap closure ensures a secure fit. Each bracelet is handmade in Mexico and signed for authenticity.
The stackable design and nickel-free features make it easy to mix and match with other jewelry pieces. Whether you're looking for an art-inspired, bohemian, or retro style, these bracelets offer a wide range of themes to choose from. Add these stunning bracelets to your jewelry collection today!