Solid 925 Silver MOISSANITE Jesus Piece Iced Pendant Necklace Handmade In Italy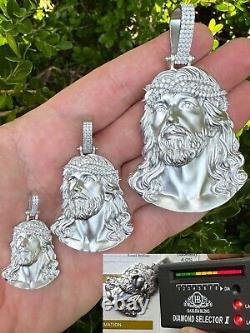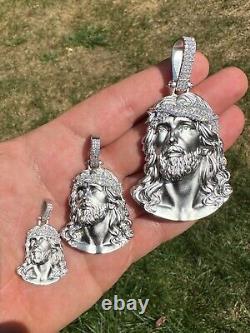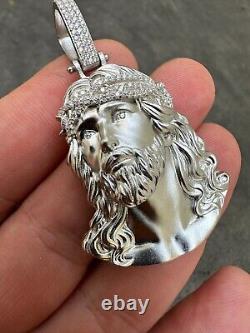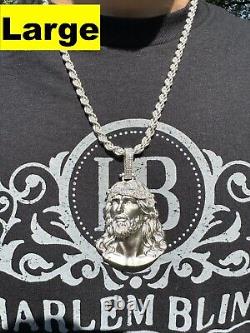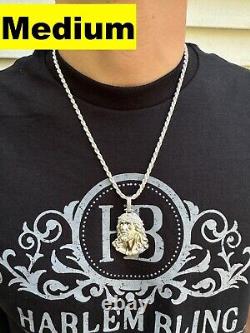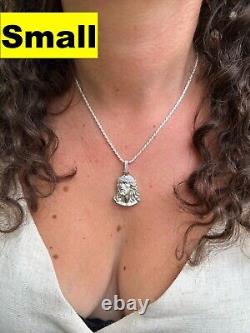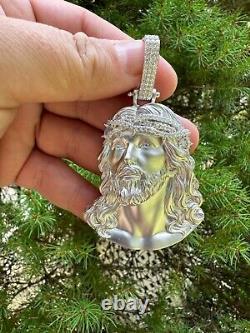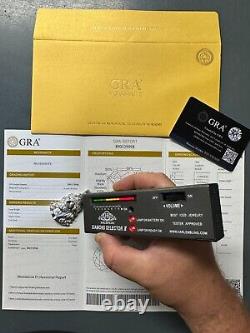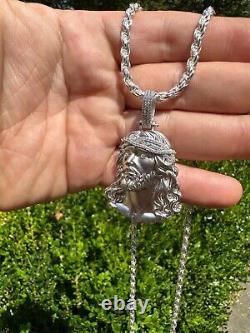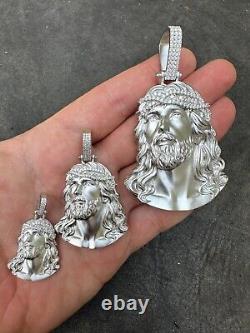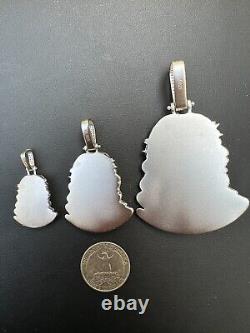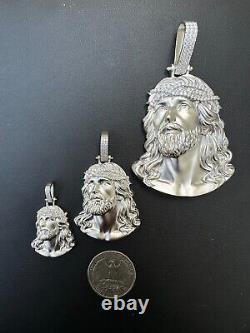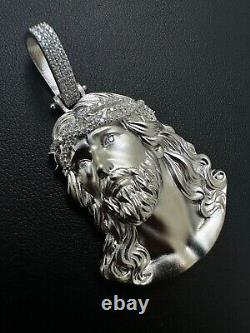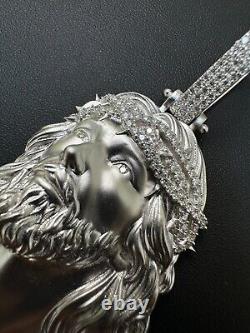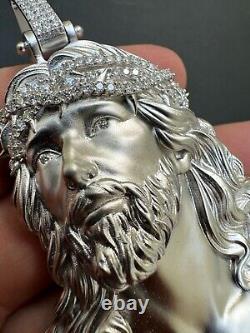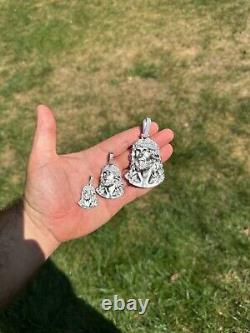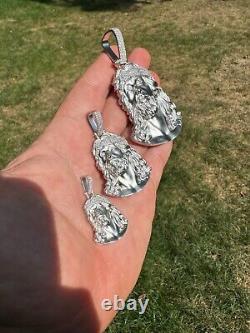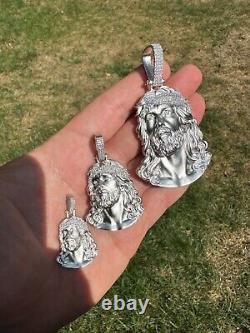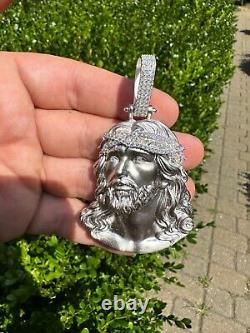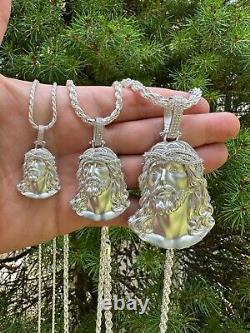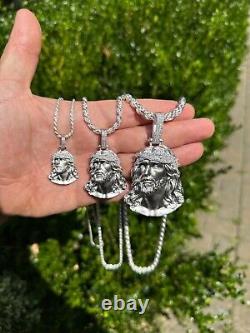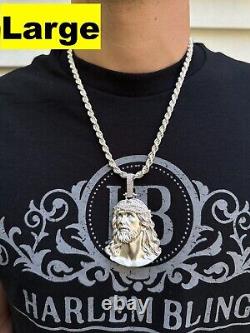 Not the iciest ones we ever made but by FAR the MOST DETAILED! "Passion of the Christ" Jesus piece - really portrays the emotion in the eyes of Jesus! Handmade by veteran Italian jeweler (making each pendant by hand takes over 6 hours of labor) You will not find a.
Jesus piece for even 5x the price anywhere else! VVS D color excellent cut moissanite stones. ANY PEN OR LIGHT TRANSMISSION DIAMOND TESTER (Will show up as moissanite and not diamond on lab assays however).
This is a lifetime piece. We have 3 sizes: small, medium & large. Small is 1" (1.5" w bale) weighs 8 grams (fits chains up to 3mm thick) 0.45ct moissanite. Medium is 1.5" (2.25" w bale) & weighs 23.5 grams (fits chains up to 5mm thick) 0.8ct moissanite.
Large is 2.5" (3" w bale) & weighs 58 grams (fits chains up to 10mm thick) 1.85ct moissanite. Look just like real diamonds and cant tell difference without a microscope. Will NEVER TARNISH OR CHANGE COLOR. Let us know if you have any questions.