Handmade 925 Sterling Silver Gorgeous Genuine Australian opal Handmade Mens Ring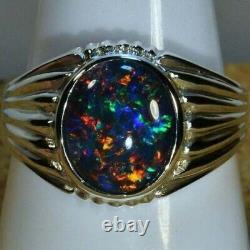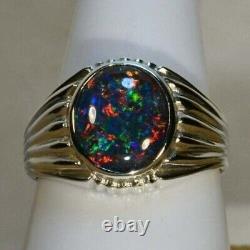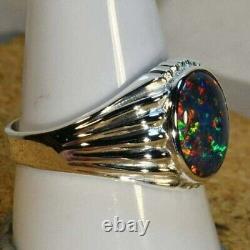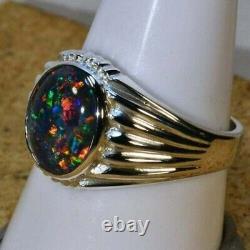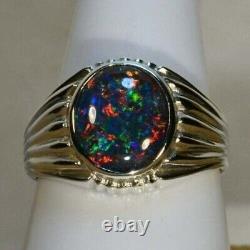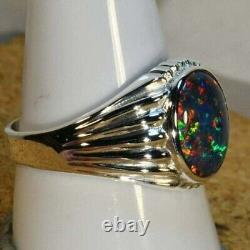 Linking the Root and Crown Chakras, Black Opal connects one's highest spiritual aspirations with one's physical body, making it a powerful magnifier of intention and manifestation. It is a protective stone for deep inner work, soul retrieval or past-life recall, and can be used for "gazing" into the past, present or future. Extra charges speed post country wise. Your satisfaction is of the utmost concern to us.
All items must be in their original condition, not worn or altered.