925 sterling silver Lilith's Moon Seal Necklace Vintage Oxidized Lilith's Neckla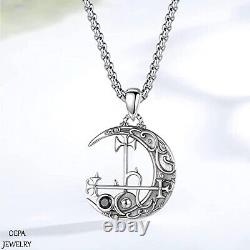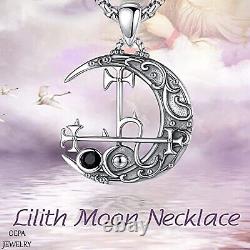 925 SILVER LILITH MOON NECKLACE. We design and manufacture high quality necklaces for our valued customers. The Seal of Lilith necklace According to an ancient legend, Lilith was Adam's first wife, who was exiled from heaven for refusing to submit to her. Arma is a unique necklace with the power of female independence, self-sufficiency and self-sustaining.
We use the highest quality products for our valued customers, this product is 925 sterling silver and never tarnishes. It is suitable for all skins. Can be used on sensitive skin. I wish you to use it in happy days.